OUT NOW!!!
Get "Welcome to Heartbreak Hotel" here:https://music.apple.com/nl/album/welcome-to-heartbreak-hotel-single/1473856550
Or stream the single on any streaming platform, such as: Spotify, Deezer, Tidal, Amazon Music, Pandora, Youtube Music and many more.
Karen got her first vocal training at the age of 14 and became the lead singer of a coverband at the age of 17. She participated in  open stages and worked on several different projects. Karen is an alto and prefers to sing jazz and pop songs.
Karen just finished up her first EP, containing 5 songs, which she co-wrote with producer Antonio da Fonseca of Kiss & Die Music Productions. The style of the EP can be best described as vocal (swing) jazz with pop influences. Her first single is called "Welcome to Heartbreak Hotel" and will be launched on Friday 16 August 2019 on Spotify, Apple Music and all other streaming services together with a brand new music video which will be uploaded on her youtube channel.
Her EP titled "Suite14" will be released shortly after that on Friday 30 August 2019.
More on the release of her single and EP can be found on Karen's instagram and/or facebook page, where she'll be posting photos, behind the scenes, snippets of the music video and a winning contest. For more information on the winning contest, click on this link: Pre-save my single and win!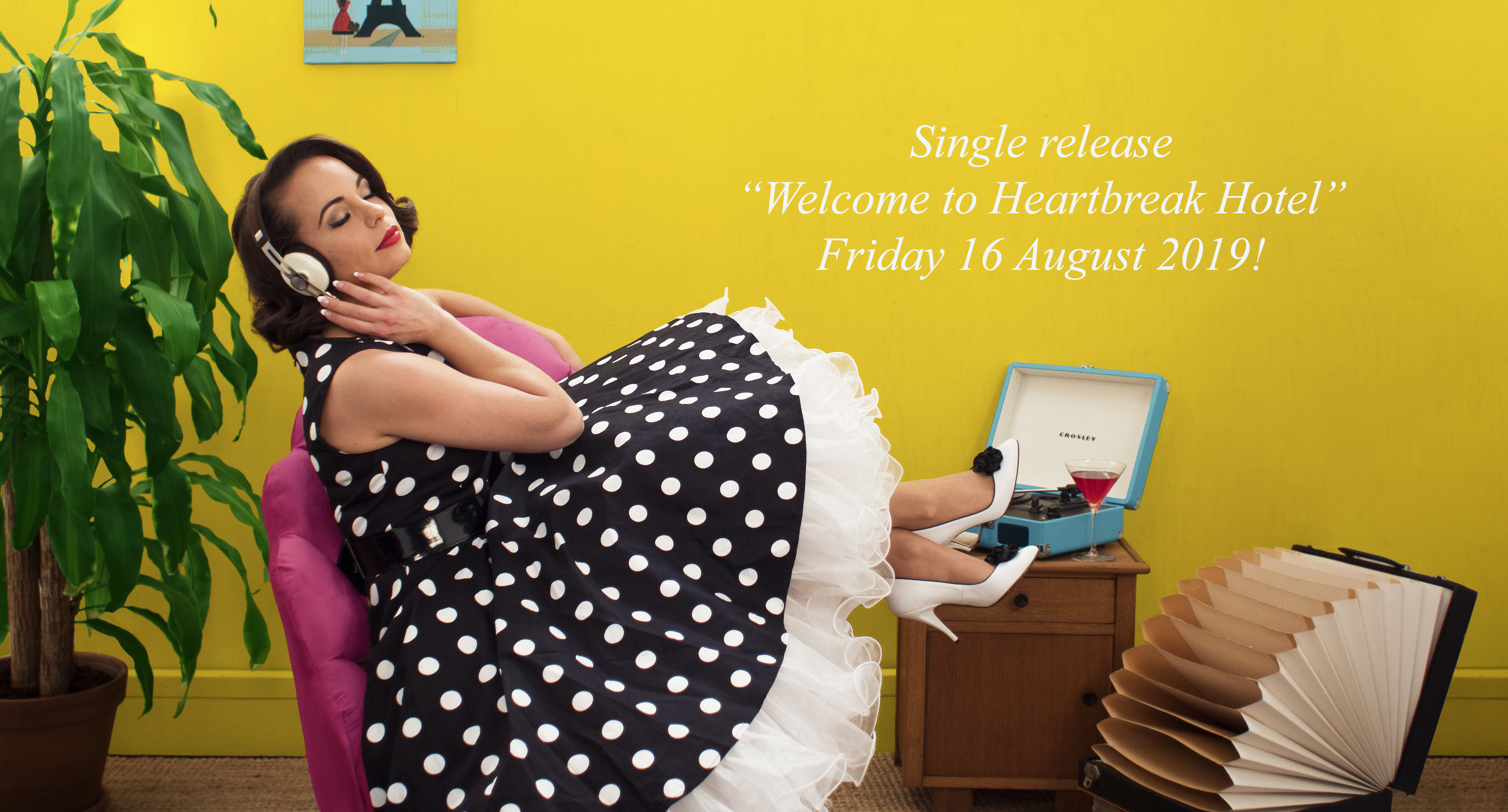 Karen has lent her voice on several projects, amongst others for the song "The Look of Love" used in the promo for "Walk a mile in her shoes", directed by Bart van Dam of More than TV Productions, in which she also played a supporting role.
The demo below was recorded at Neels Sound Engineering Studios.